October 2013: Launch of nytheater now as a new site to contextualize indie theater, the playwrights, the companies and the productions and more. September 2013: nytheatre.com stops adding new content and becomes an archive site of the content published since 1997. June 2013: Published a total of over 600 plays by more than 300 playwrights on Indie Theater Now. May 2013: Mobile optimized versions of both websites. December 2012: New version of Indie Theater Now with many new features and new version of nyhtheater.com with focus on indie theater/emerging artists/contemporary American drama. November 2012: Terry Schreiber's Producing on a Short Shoelace available on Nook. September 2012: FringeNYC collection on ITN, began special college promotions with NYU, Hofstra, Williams. August 2012: Reviewed all FringeNYC shows, new preview q&a feature. June 2012: Published Cino Nights and a book signing was held at Drama Book Shop.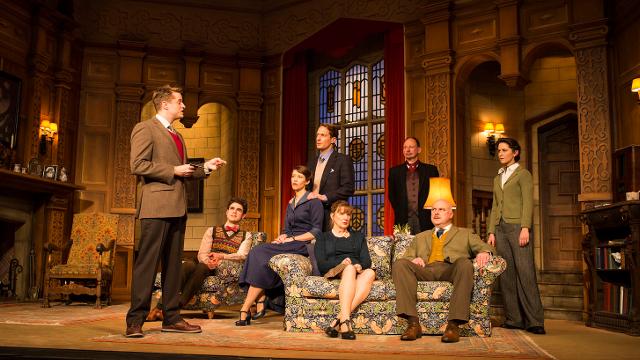 The very beginning
October 1996: Martin Denton takes an Internet class and builds his first website, dedicated to his number one passion, the theatre. February 1997: Martin's Guide to New York Theatre is officially launched on the Internet including Broadway and some off-Broadway listings, reviews of about a dozen Broadway shows, coming attractions, and theatre guides, and the first email newsletter is sent out to six subscribers. Today there are almost 5,000 active subscribers. July 1997: Martin's Guide to New York Theatre is renamed nytheatre.com.
Incorporation as NYTE
July 1999: The New York Theatre Experience, Inc., is founded by Martin Denton (Executive Director) and Rochelle Denton (Managing Director), and quickly attains 501(c)(3) tax exempt status from the IRS.
NYTE becomes a publisher
October 1999: Publish Emerging Playwrights (PEP) initiative is born when we publish Plays and Playwrights for the New Millennium, containing eight plays from off-off-Broadway by emerging playwrights. Within two years, four of these plays receive productions outside NYC. This continued as an annual volume, published each year and is noted by the Library of Congress as an authentic series.